Triquetra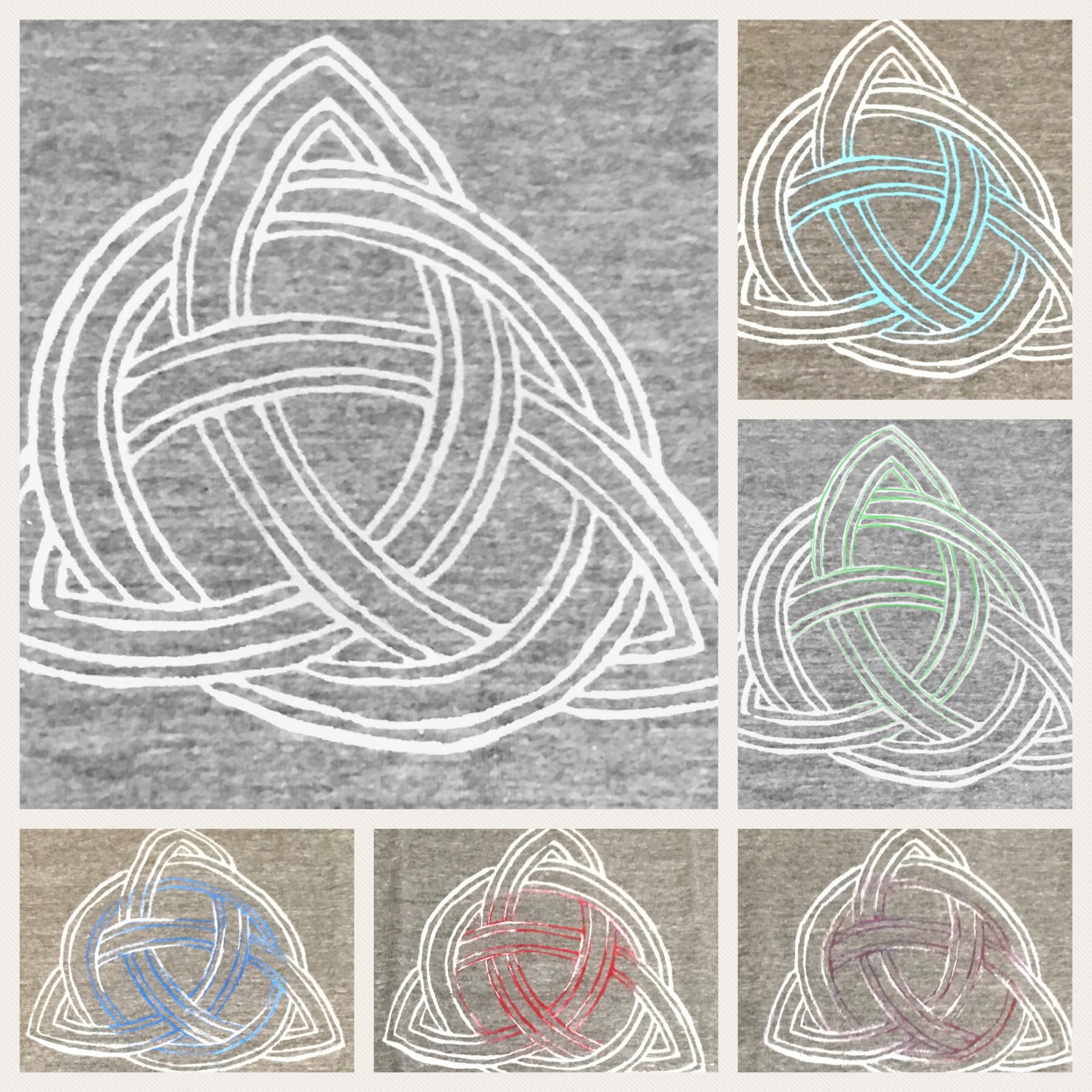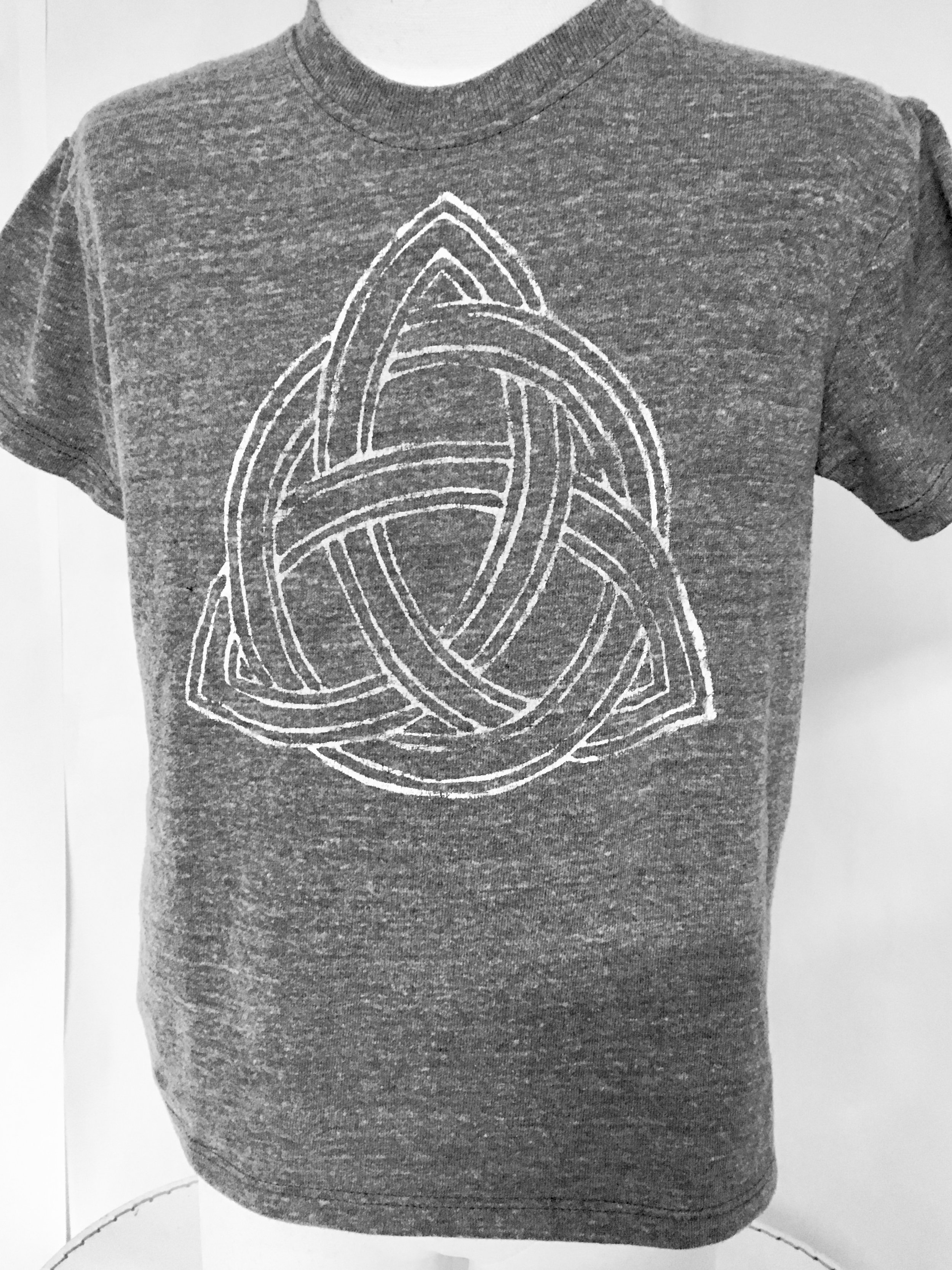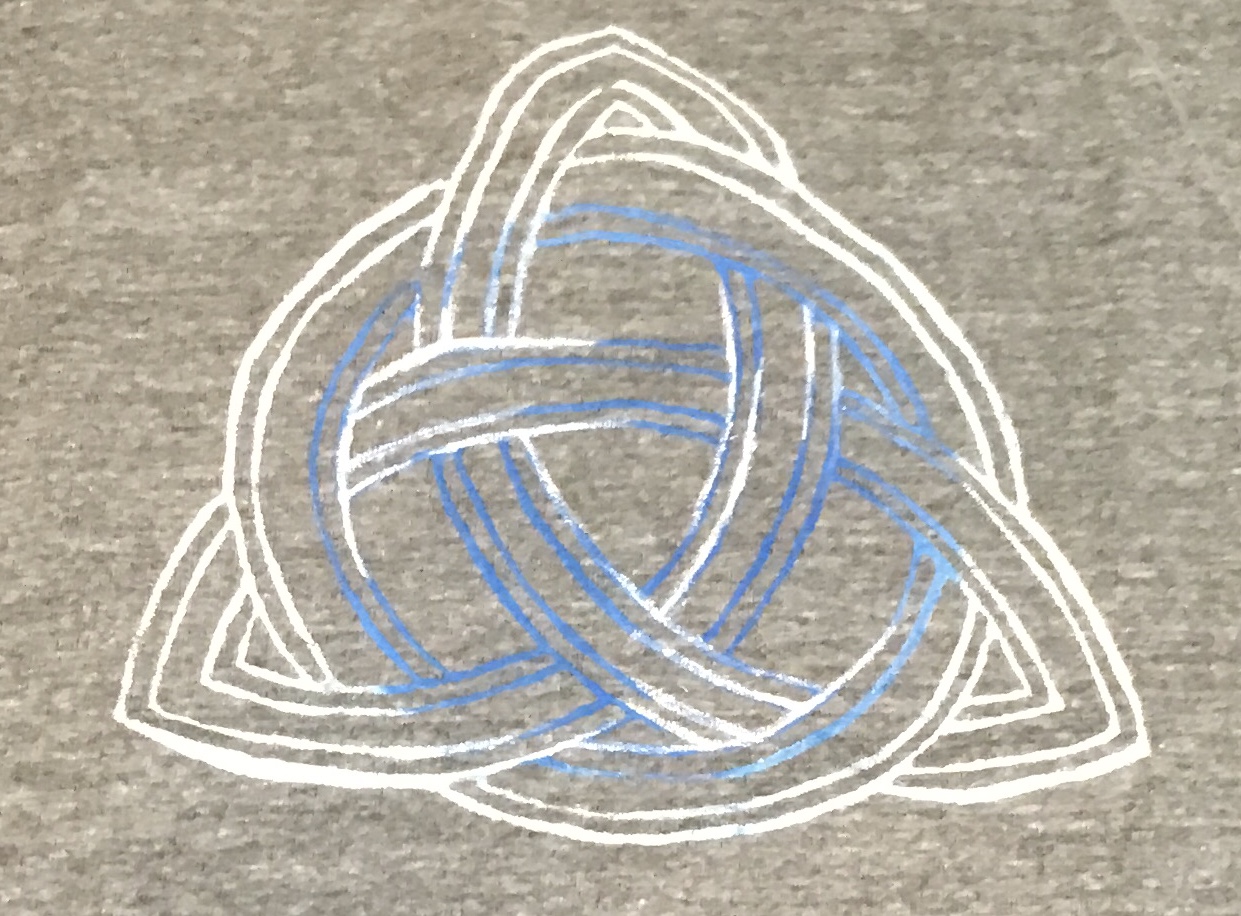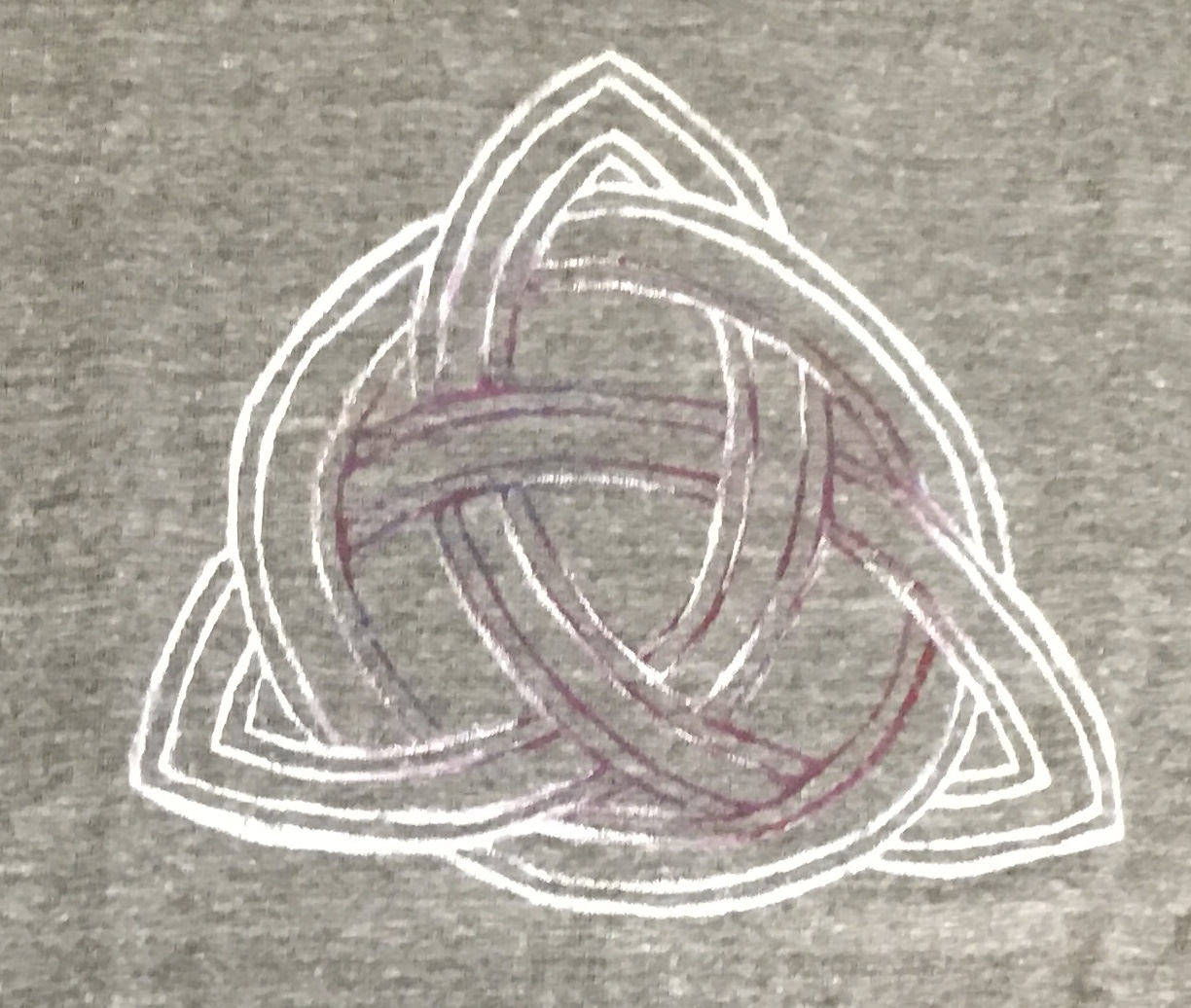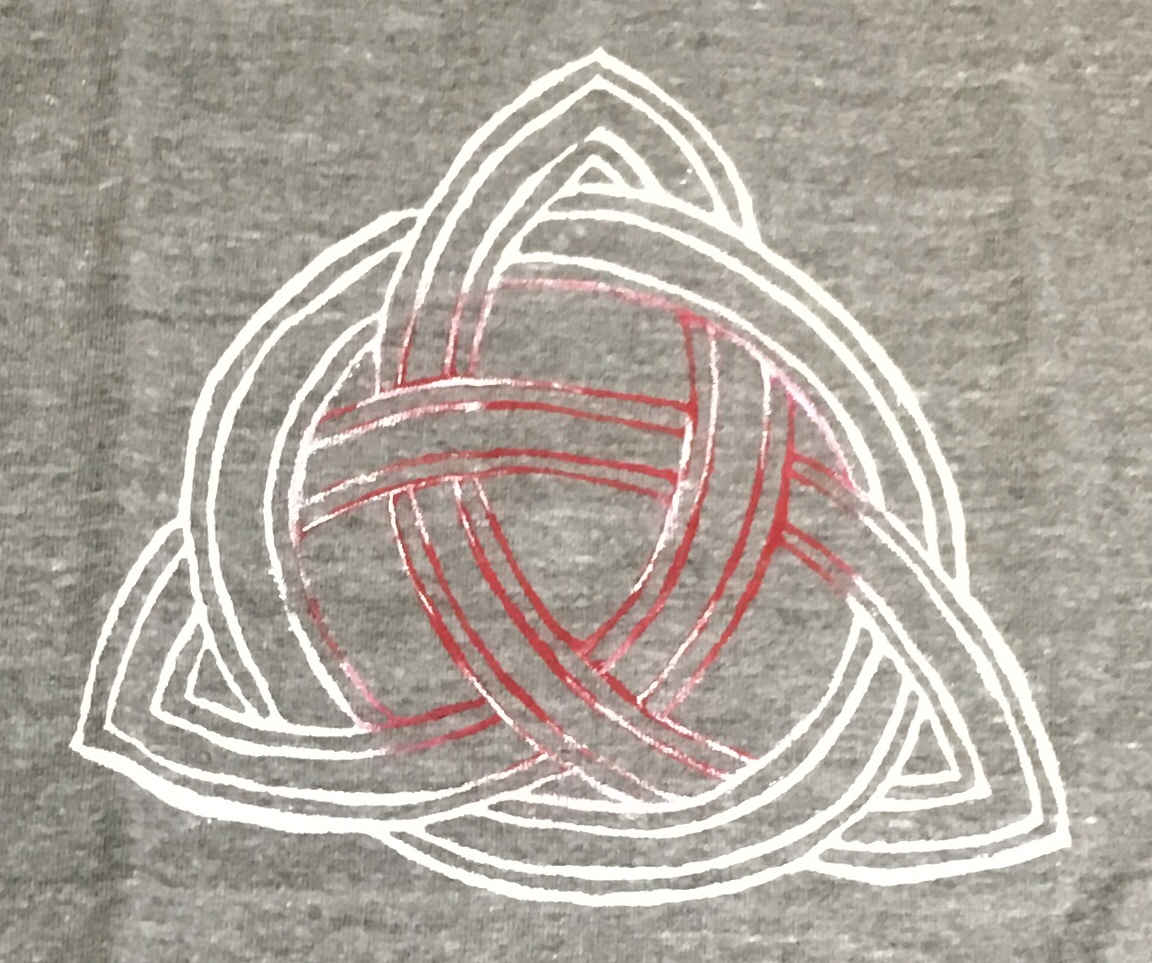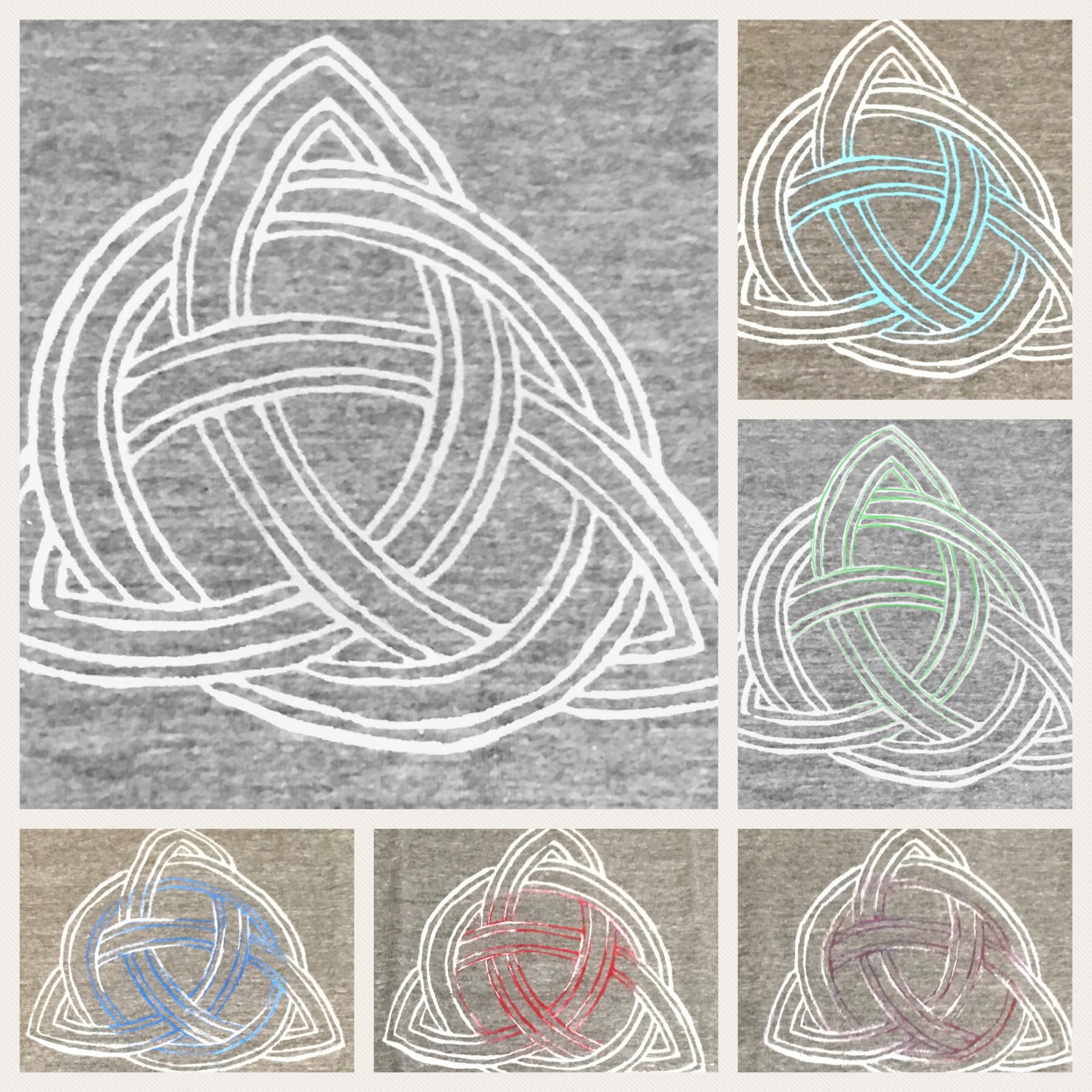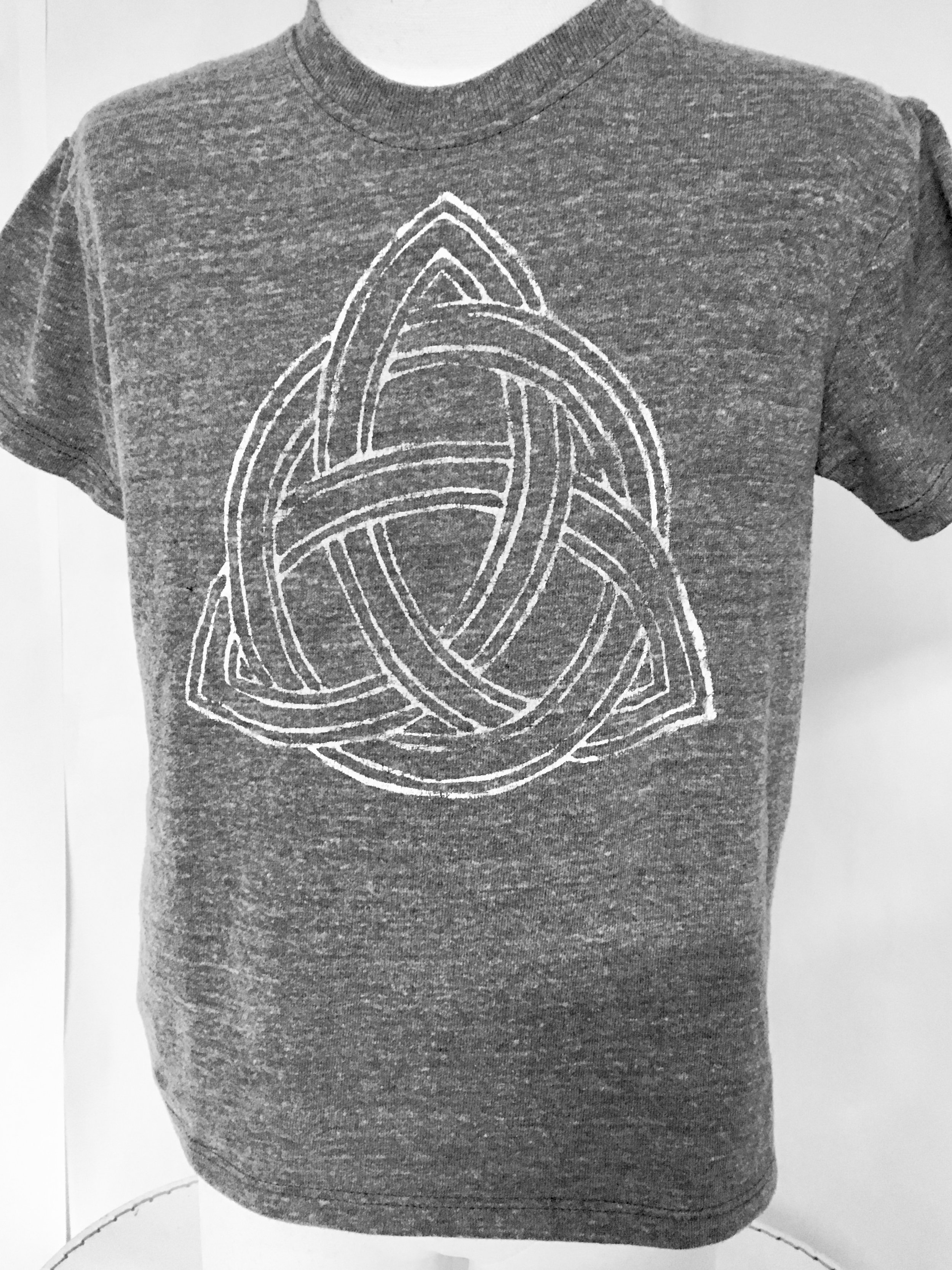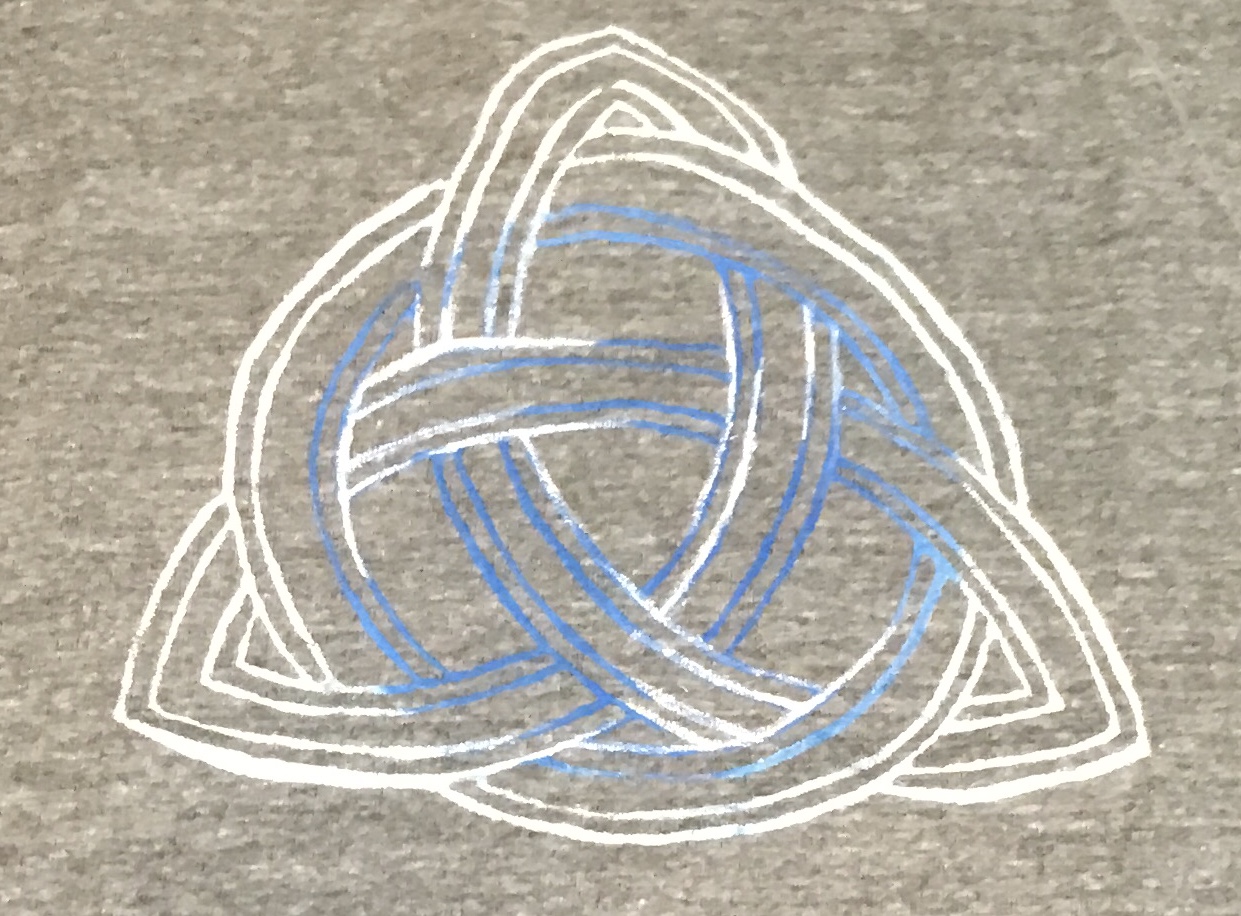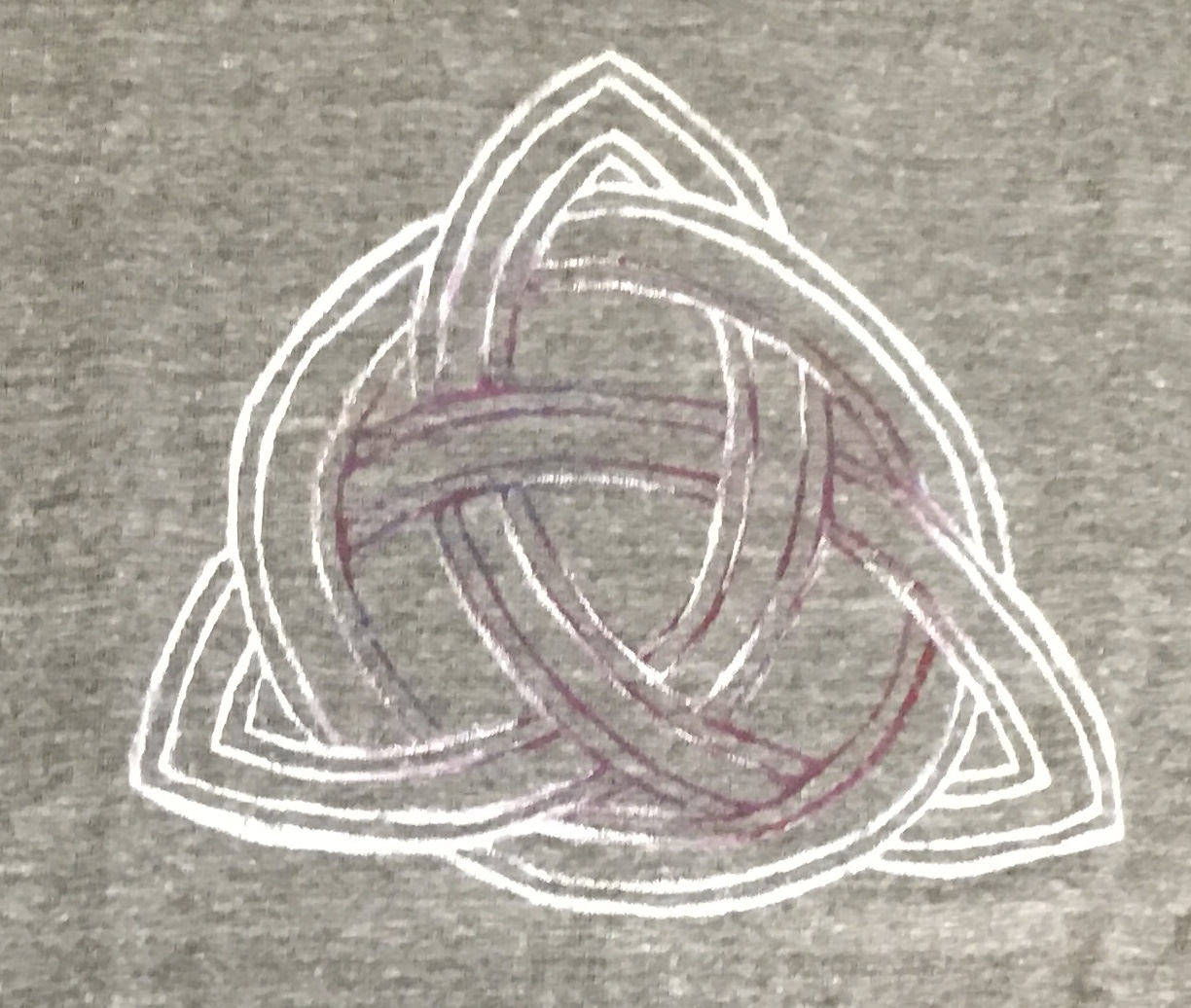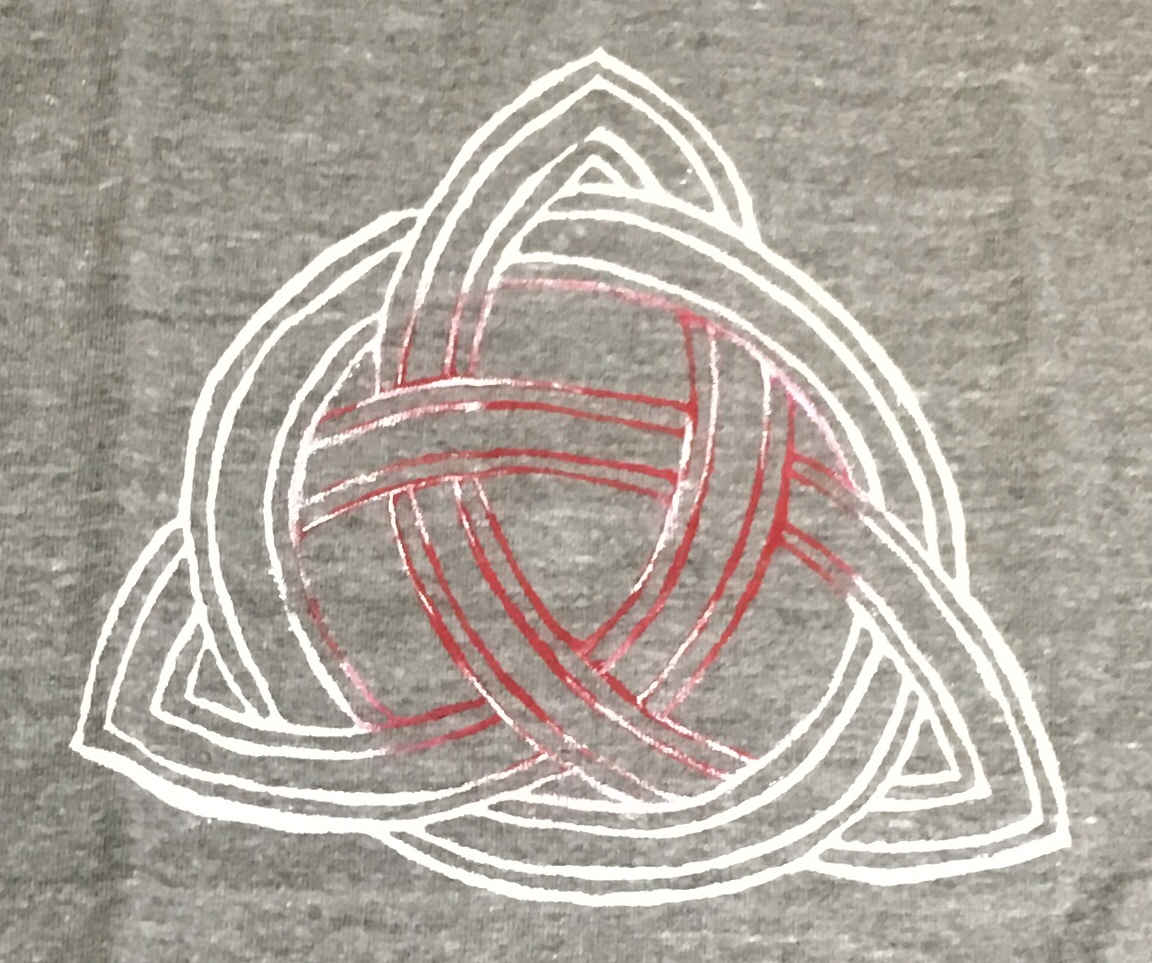 Triquetra
My TRIQUETRA- One more time that art gets to be what YOU make it! Traditionally, the triquetra symbolizes the power of three. In Latin it literally means "three cornered" - some examples of this include:
mind, body, soul
past, present, future
thought, feeling, emotion
Father, Son, Holy Ghost
creation, preservation, destruction
earth, air, water – three forces of nature
life, death, rebirth
So, see it as YOU wish... its YOUR tshirt after all.